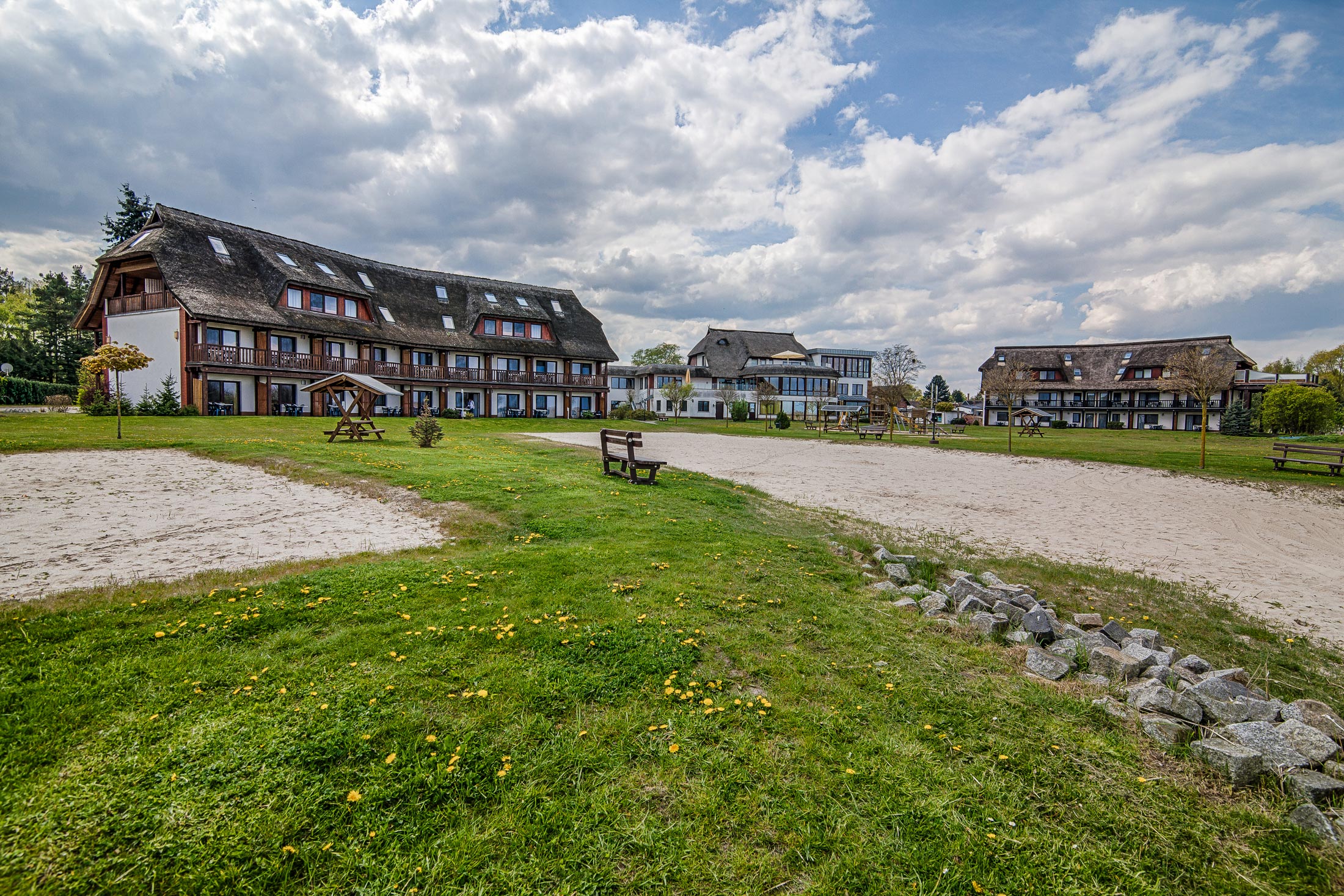 Welcome to the Haffhus in Ueckermuende
Our idyllic Hotel & Holiday-Resort is located directly at the Stettin Lagoon. Enjoy the unique view to the Isle of Usedom. Our small sandy beach with a landing stage and a huge lawn for sunbathing gives you enough space to relax. At our family-friendly facility you are also able to find an adventure playground, a beach volleyball court, a barbecue pavilion as well as (electric) bikes, boats and sun loungers for rent.
What we offer
Explore the opportunities our facility and the region of the Stettin Lagoon is offering
Our Commitment
A climatefriendly stay with Smart Service, from booking your massages online to our Mobile Checkin service.
Our facility is supplied exclusively with self-generated energy
Sustainability
Awarded with Level 5 of the "GreenSign" certificate for sustainability
Plenty of charging stations for electric vehicles, plug-in hybrids, e-bikes …
Gadgets
Info tablets in all rooms, mobile checkin, online booking for all services …
News about us
Sorry, we couldn't find any further articles.